AQUA ELCE makes the antioxidant-effect water due to the turbulence of ceramic balls inside the device, It exerts various powers such as antioxidant, cleaning,penetrating, solvent, and deodorizing power. It is also useful for measures against rusty water,scale, rust and dirt cl ogged in the water supply and drain piping, thus helps to prolong the life of piping.




AQUA ELCE can help maintain and prolong the life of equipment and entire facility without using motor or chemical. It can reduce the chemical usage for maintenance of the facility.

It is important not to emit or spread contaminants as preservation measures against global environment pollution problem. It is also essential to limit ourselves to the minimum necessary usage to keep the human business and lower the environmental pollution as much as possible.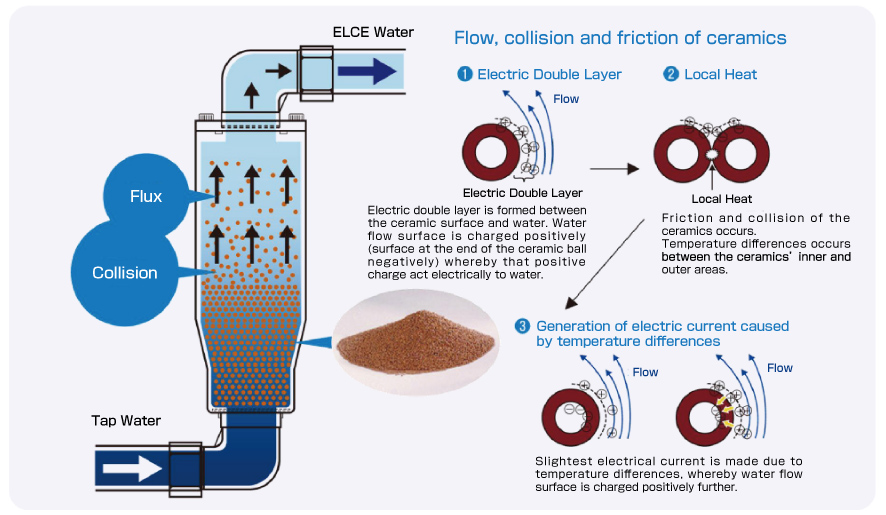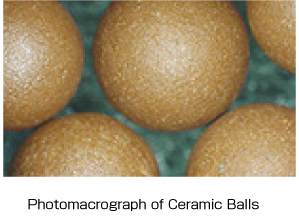 AQUA ELCE is certified by
Japan Water Works Association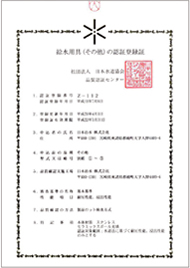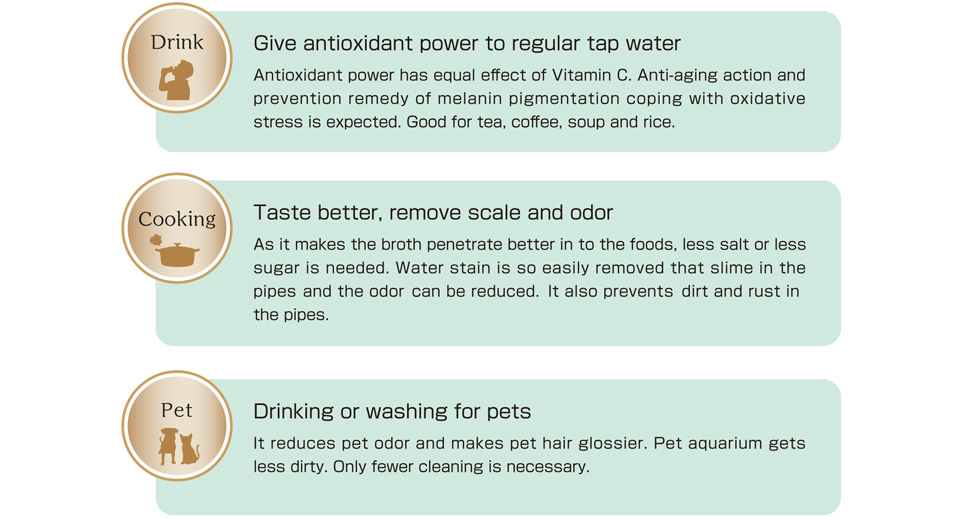 It works well for improving water quality used in the production lines or cooling tower as well as for maintaining and extending life of piping. It also helps removing the scale in the heat exchanger and piping thus it improves efficiency of heat exchange, It reduces the electricity usage as well. Compared to the conventional concentration rate management, the usage of blow water and chemical is substantially reduced whereby it helps reducing the effects on the environment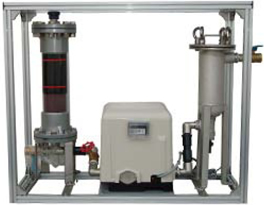 Public Office
Kyushu Regional Development Bureau, Fukuoka Government Office Complex
Miyazaki Office of River and National Highway
Fukuoka City Zoological Garden
Koshigaya Community Center
Hitoyoshi Tozai Community Center
Tochigi Prefectural Office Building
Chiba Prefectural Police Headquarters
Tagawa Employment Bureau
Shibuya City Office
Others
School
Abiko City Araki Elementary School
Sagamihara City Tsuruoka Elementary School
Chiyoda City Ochanomizu Elementary School
Koshigaya City Ogishima Elementary School
Nagano Toyosaka Elementary School
Chiyoda City Kandahitotsubashi Junior High School
Tottori Prefectural Yazu High School-Second School Building
Others
Private Sector
NH Foods Ltd. -Shizuoka Factory
Bridgestone Corporation - Hikone Plant
Hotel Agora Regency Sakai
The Peninsula Hotels
Marubeni Corporation - Headquarters
Toyota Motor Corp. - Tahara Plant
Diapalace Yotsukaido
Lions Mansion Chiba Chuo
Others
※ AQUA ELSE is OEM product supplied by Nihon Jisui Corporation.